Analogue
Issue 27, October 2021
IoT and Video Analytics Make Life Smarter
物聯網與影像分析 打造智慧生活
Innovation and technology have always been at the core of ATAL. As digitalisation emerges as a key to the future of the electrical and mechanical (E&M) industry, we are following the Government's call to help transform Hong Kong into a smart city.
One of the Government's priorities is the wider use of Internet of Things (IoT) technology, with the Electrical and Mechanical Services Department spearheading the construction of GWIN, the Government-Wide IoT Network. It will become the city's IoT infrastructure backbone, supporting the use of wireless sensors for smart applications to improve the quality of public services, while motivating the overall digitalisation of E&M systems in Hong Kong.
"As a leading IoT solutions provider in Hong Kong, we have served the IoT needs of many Grade A office buildings, government buildings, residential complexes, shopping malls and schools," said Ir Raymond Chan, Managing Director of ATAL Engineering Group.
Among our pioneering innovations is the award-winning Smart Building Platform which was developed inhouse, it lets clients monitor all their building management systems and analyse real-time data, such as temperature, humidity, energy consumption and water leakage, on a single platform for timely action.
ATAL is now launching two new solutions for shopping malls, both of which can be deployed as a standalone solution or added to our Smart Building Platform: Smart Washroom which uses IoT, and Video Analytics which applies artificial intelligence (AI) technologies.
For facility managers, maintaining a high level of washroom hygiene, cleanliness and safety is critical to customer satisfaction. Using wireless sensors and IoT technology, Smart Washroom enables the facility manager to calculate real-time traffic, so that cleaning schedules can be adjusted for optimal hygiene, and to monitor washroom consumables, such as toilet rolls, hand soap and paper towels, for immediate refill. Water leakage can also be detected to prevent puddles or slippery floor.
Real-time cubicle vacancies can be displayed on an app for more efficient traffic direction and a better user experience. Any odour or smoke build-up is promptly detected for quick improvement of indoor air quality.
Overall, Smart Washroom enhances operational efficiency and helps facility managers deliver an optimal user experience and better customer satisfaction. It also enhances public hygiene, which is particularly important as we fight the pandemic.
Equally useful is our AI-based Video Analytics module, which analyses video data collected from sensors in multiple locations throughout the shopping mall, transforming large volumes of unstructured data into intelligence and actionable insights. Its applications extend from crime prevention to accident management and beyond.
Using heat mapping and thermal imaging, the module is capable of people counting, vehicle counting and demographic analytics, and offers a wide range of detection functions covering loitering, left objects, parking violations and even rats – all of which are important for managing properties with high traffic and population density. Customer demographics and shopping behaviour can be captured instantly too for further analysis.
Whether used as a standalone solution or added to ATAL's Smart Building Platform, the Video Analytics module can help shopping malls enhance public safety and operational efficiency, while bringing business insights to engage shoppers more effectively.
"As Government rolls out the Smart City Blueprint 2.0, ATAL will leverage our strong inhouse R&D and digitalisation capabilities to help Hong Kong capture the enormous opportunities ahead," said Ir Chan.
Given the importance of shopping malls to Hong Kong's lifestyle, both solutions are expected to generate great interest. "With our track record of successful technology-driven projects, we will continue to launch new innovative solutions to benefit clients and the community," Ir Chan concluded.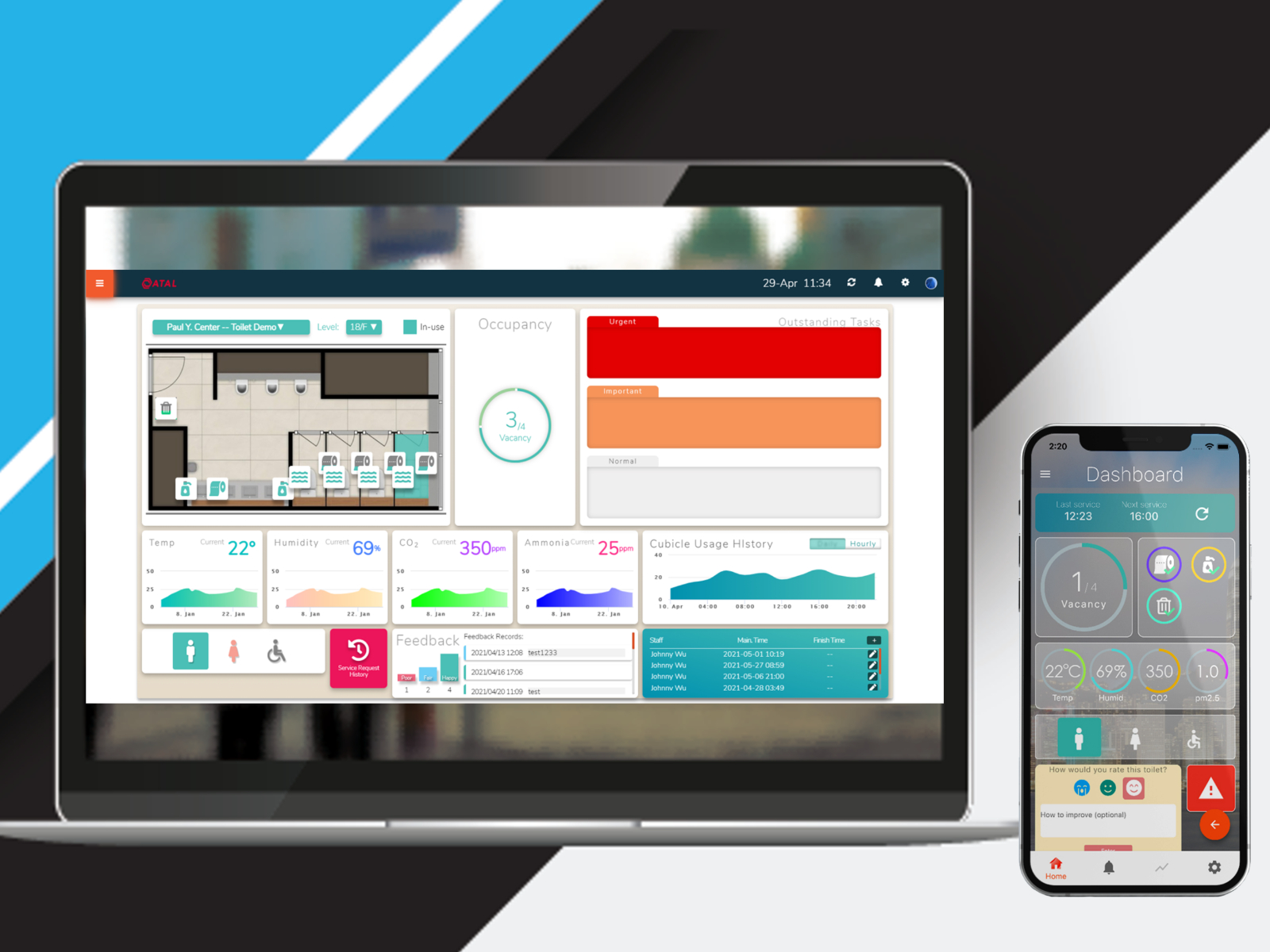 Smart Washroom enhances operational efficiency and helps facility managers deliver an optimal user experience and better customer satisfaction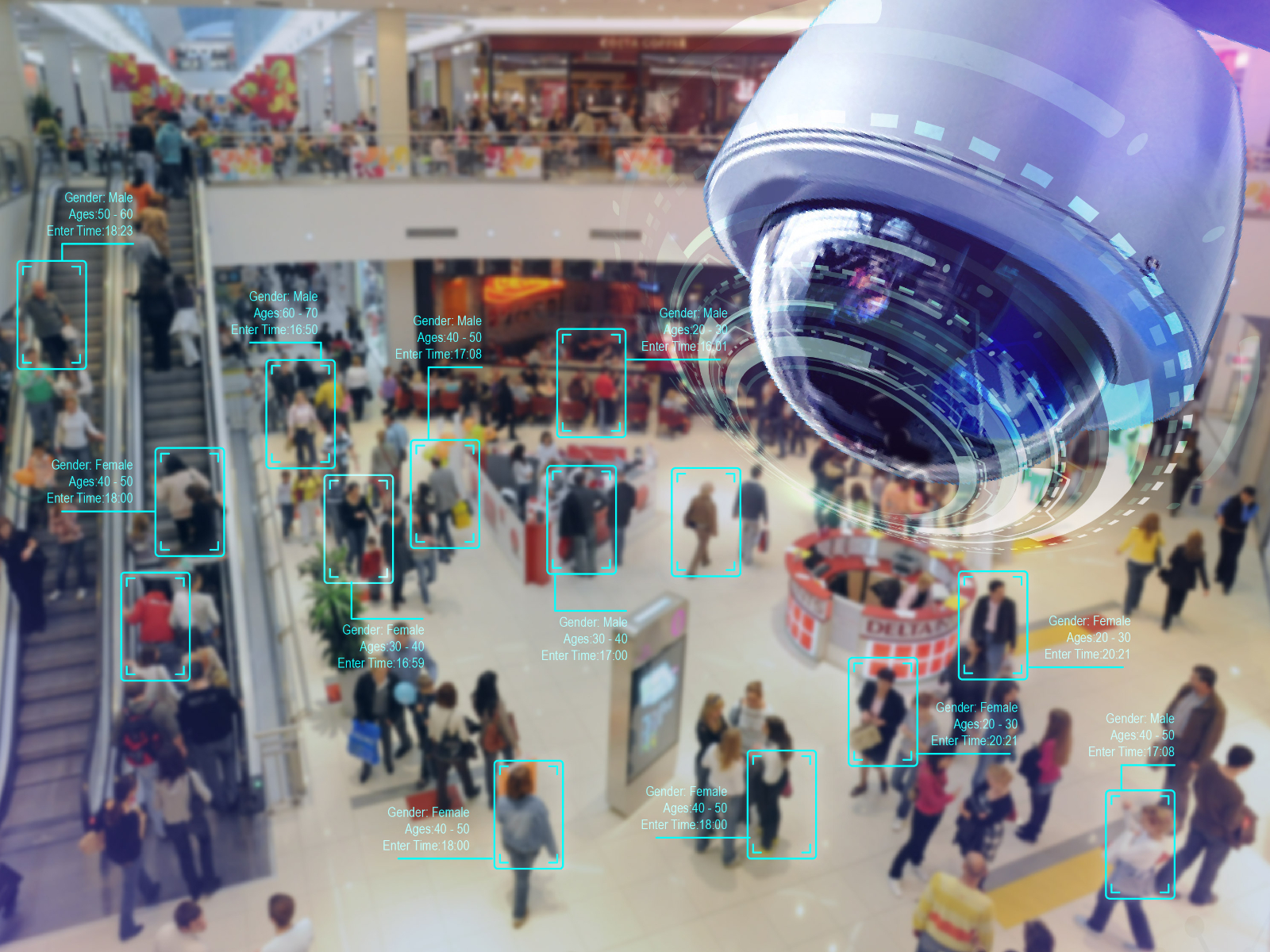 ATAL's AI-based Video Analytics transform large volumes of unstructured data collected from multiple targeted locations into intelligence and actionable insights