Analogue
Issue 01, Sep 2020
Stepping Up Efforts to Support Healthcare Services in Combating COVID-19 Epidemic
ATAL has been awarded a three-year contract for the maintenance and renovation works involving 11 public hospitals and 28 clinics / health centres under the Hospital Authority Kowloon East and Kowloon Central Clusters, valued at HK$380 million. Among the hospitals covered in the contract include Queen Elizabeth Hospital (QEH), Kwong Wah Hospital (KWH), TWGHs Wong Tai Sin Hospital (WTSH), United Christian Hospital (UCH), and Tseung Kwan O Hospital (TKOH), to name but a few. ATAL is principally engaged in E&M works involving isolation wards, surgical wards, Accident & Emergency (A&E) departments, Central Sterile Supplies departments and chiller replacement work.
In the wake of the COVID-19 pandemic, our efforts have taken on particular significance, having already completed renovation, testing and commissioning (T&C), and maintenance work for wards that accommodate over 380 isolation beds and second-tier isolation beds. In view of the epidemic's increasingly severe impact, the demand for such beds has become more pressing, posing an even greater challenge to the project team.
The Group's Chief Executive for Infrastructure and Healthcare Engineering, Mr CK Tam, said, "We need to have a meticulous plan in place for scheduling our work. As our activities are conducted in a mission-critical environment, we have to take every possible measure to minimise any inconvenience to hospital staff and patients, including considerations for electricity supply, dust, noise and air quality. 'Right the first time, every time' is key."
To meet the strict deadlines, we have not only increased our manpower resources, but also prolonged the working hours. With the full support from hospital staff and our dedicated team of experts, the renovation work for an isolation ward that would usually take between 120 days to 6 months to complete has been shortened to 80 days.
It is worth noting that in our prompt response to addressing urgent health needs, we have not wavered from our commitment to excellence. This is especially crucial with work involving isolation wards where there are real life-and-death consequences. With airborne contamination a serious concern, we have allocated significant resources towards T&C, as even small amounts of air leakage can pose dangers to patients and the public.
Certainly, safeguarding the health of our colleagues during their work in hospitals is equally important. Before their work commences, we ensure that they are all fully equipped with protective gear, including surgical masks, protective gowns, alcohol sanitisers, etc.
Despite these unprecedented challenges, we took pride in delivering high-quality healthcare engineering services in a prompt manner that was appreciated by our customers. While the coronavirus remains a threat to Hong Kong and many parts of the world, the problem of an ageing population also drives demand for healthcare facilities. Given our proven track record and expertise in the healthcare sector, we at ATAL are set to capture future opportunities in the territory, as well as extend our foothold in other markets when and where we see fit.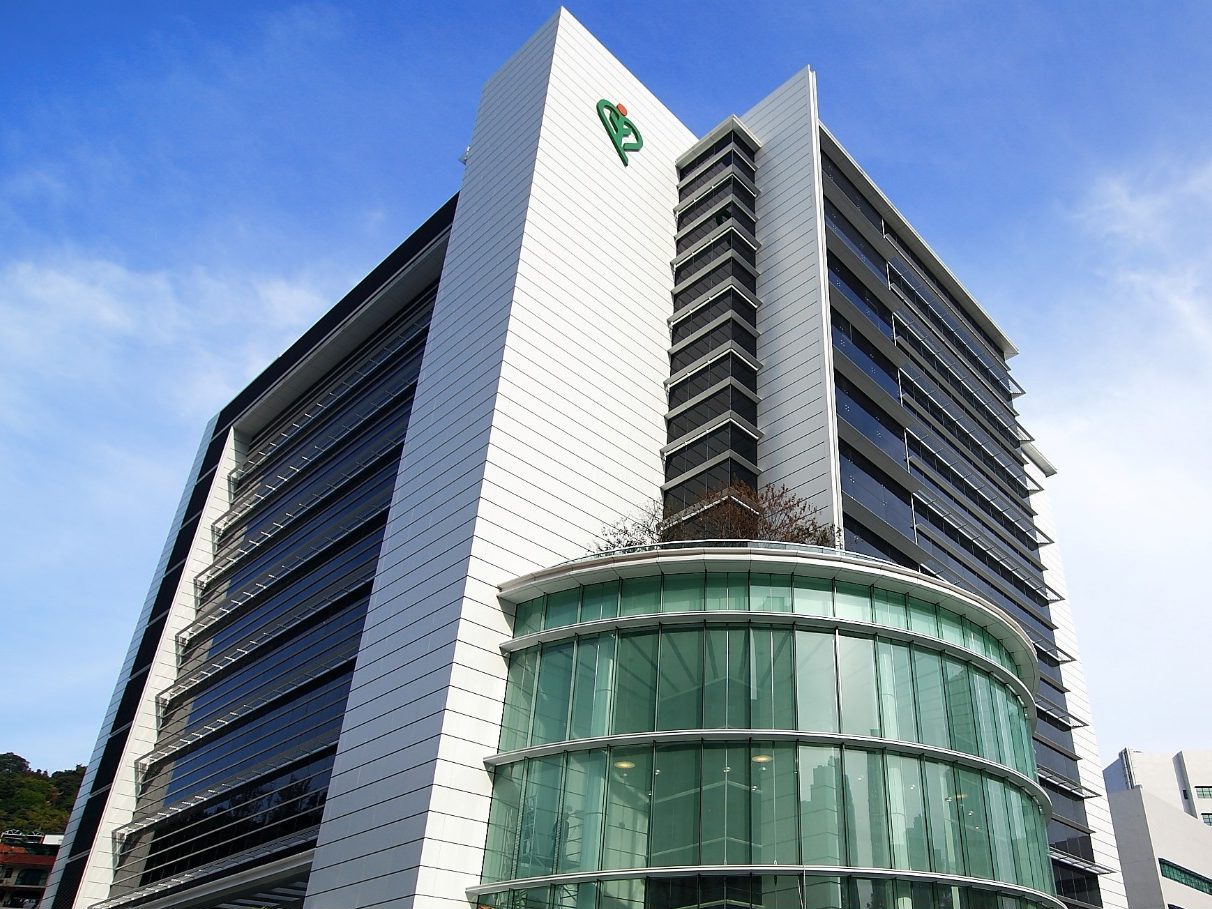 ATAL completes over 30 isolation beds for Tseung Kwan O Hospital.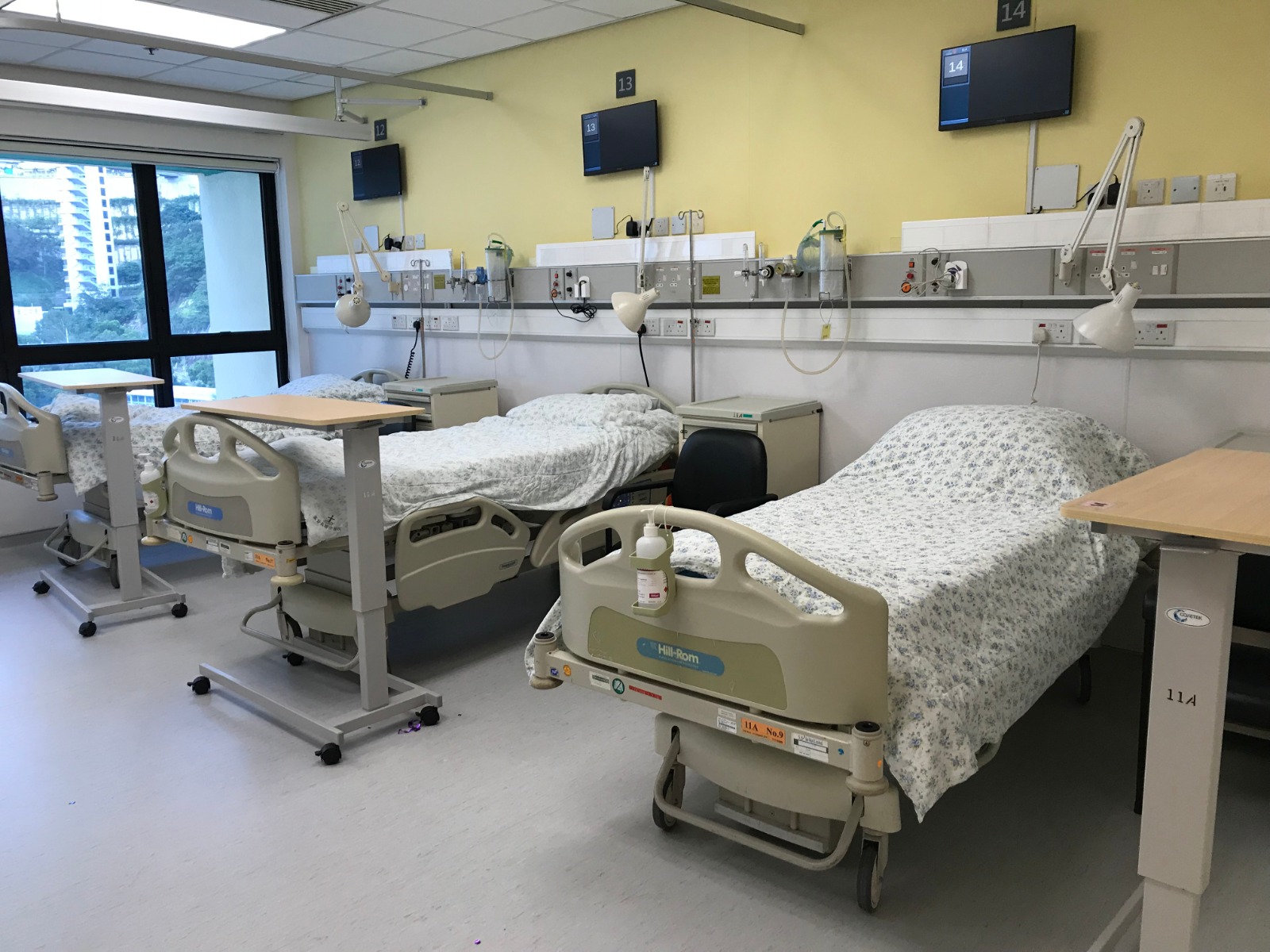 There is pressing need for isolation beds in hospitals and clinics / health centres.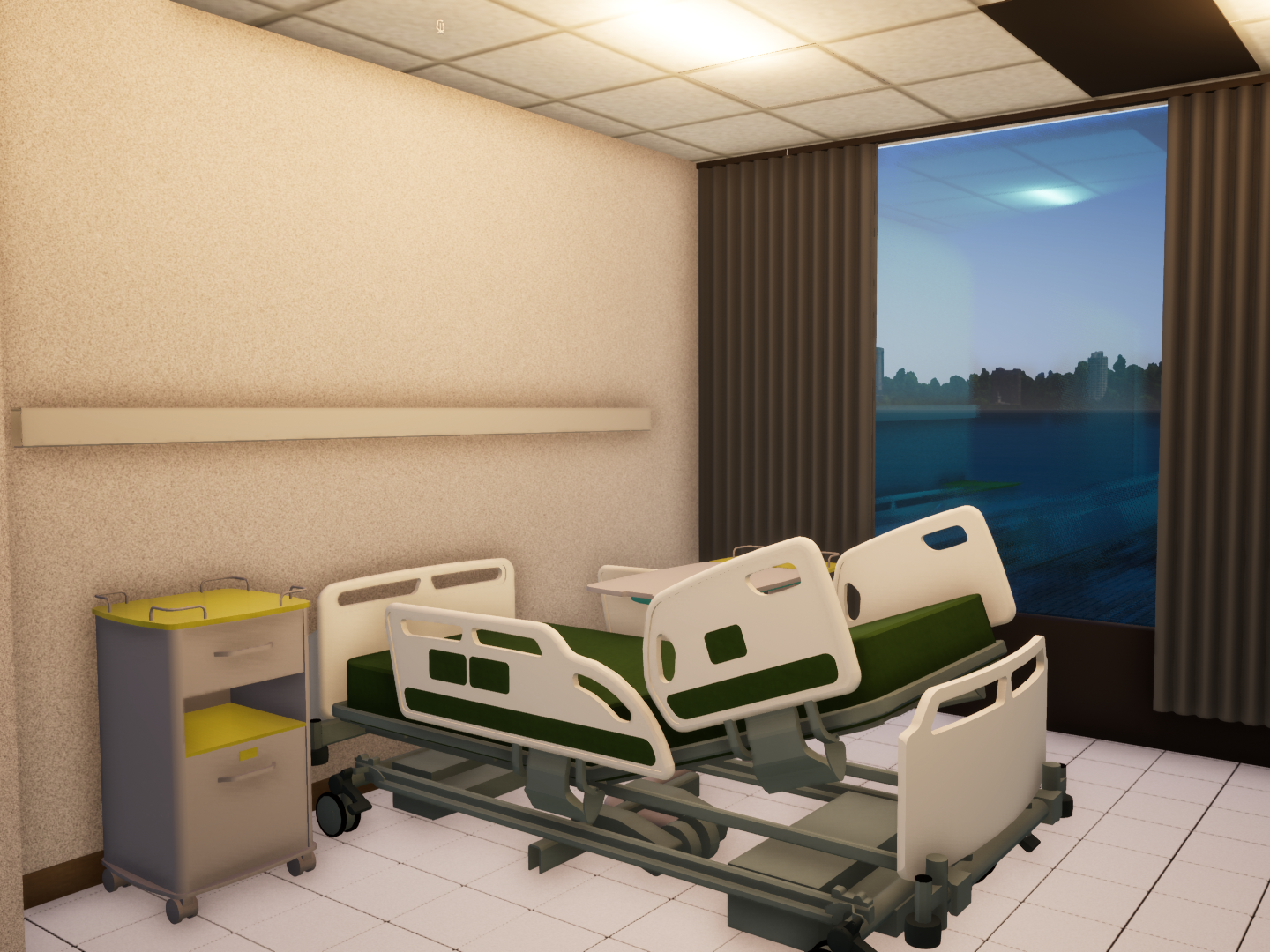 BIM technology is applied to the design and production processes.
LED UV-C Handrail Sterilisation and Touchless Lift Buttons Regards Public Hygiene as Top Priority
Proper hygiene is the foundation for social well-being. With the outbreak of COVID-19, such concern has become massive. While lifts and escalators have become an indispensable part of our daily lives, we are prone to the viruses and germs attached to their handrails and lift buttons. At ATAL, public health and safety are always our priority. The risk of contagion arising from lifts and escalators has called for greater vigilance and prompt action.
Anlev Elex Elevator (Anlev), a subsidiary of the Group, has introduced several thoughtful and innovative measures to protect the health and well-being of lift and escalator users. To achieve this, LED UV-C sterilisation equipment has been installed on escalators to effectively kill viruses and bacteria found on handrails. Unlike sterilisers that are used widely and which are simply attached to the handrails, ours is more comprehensive, requiring installation underneath the actual handrails which allows it to be sterilised every now and then.
What's more, such equipment can be easily monitored and kept in proper running order, as a clear display located at the skirt of the escalator indicates whether it is in "Normal Operation". The installation itself might take slightly longer than by simply attaching the usual steriliser to the handrail, but it is cost effective in the long-term as malfunctions can be easily detected. The LED UV-C equipment can be found on one of the escalators in Ocean Park where hygiene risk is particularly high.
Anlev further plans to install touchless lift panels that employ infrared technology for safeguarding public health. It is worth noting that the new panels can be easily replaced without much alteration to the lift itself. As the cost is relatively low, such technology can be made more accessible to the public, especially amid the COVID-19 pandemic. Lift users can therefore minimise their exposure to germs and viruses that are commonly found on lift buttons. The touchless technology will be adapted for Tin Shui Wai Hospital and Ocean Park this year.
Mr Andy Cheung, Director of Lift and Escalator, said, "While we have always considered public health and well-being as among our top priorities, the COVID-19 pandemic has accelerated our efforts to innovate in order to allay health concerns. Leveraging our extensive experience across various business segments, and in this case, lifts and escalators, we will continue to strive for excellence and technological advancement, so that ultimately, we can enhance the quality of life of the general public."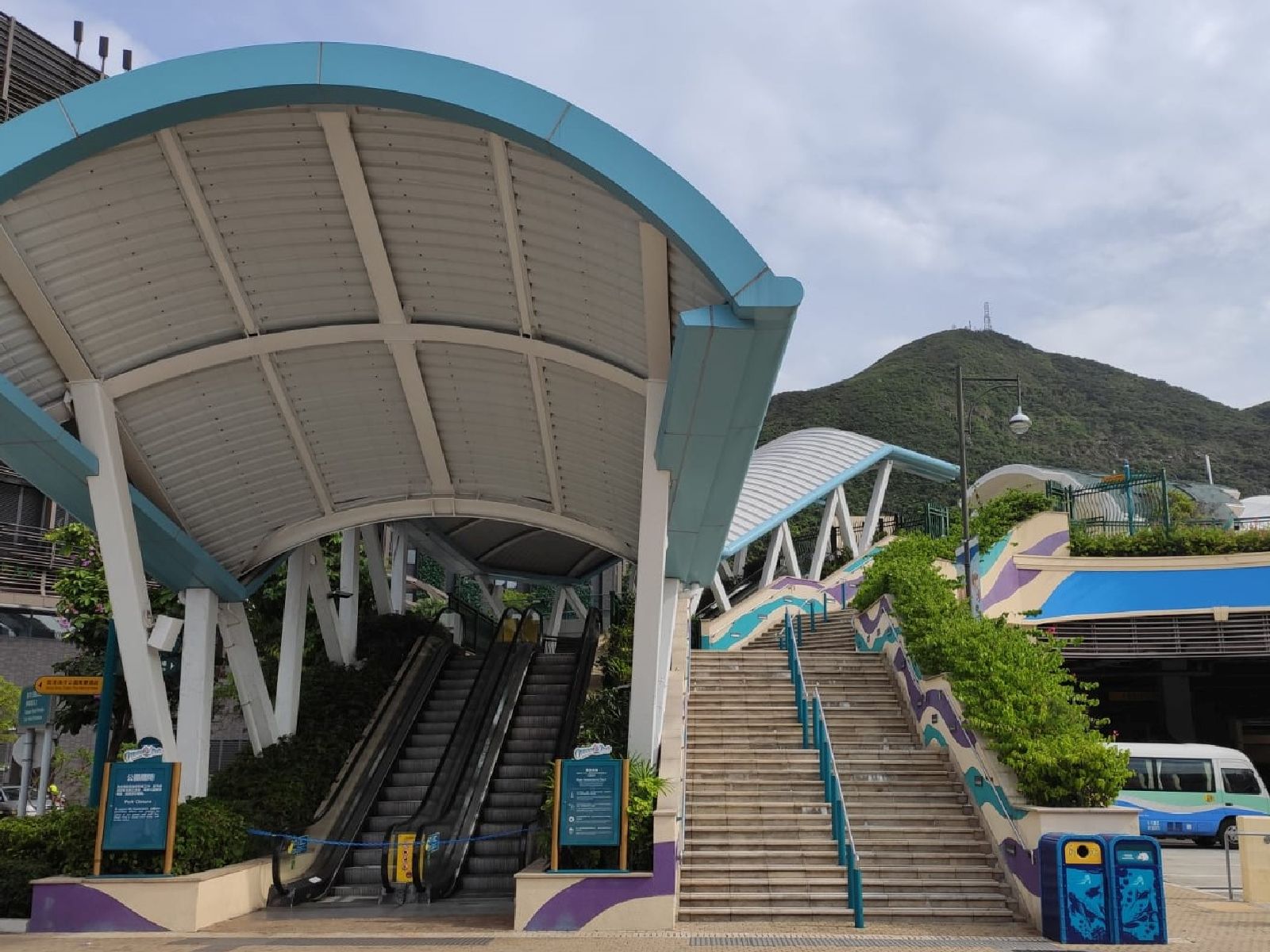 LED UV-C device is installed in an escalator at Ocean Park.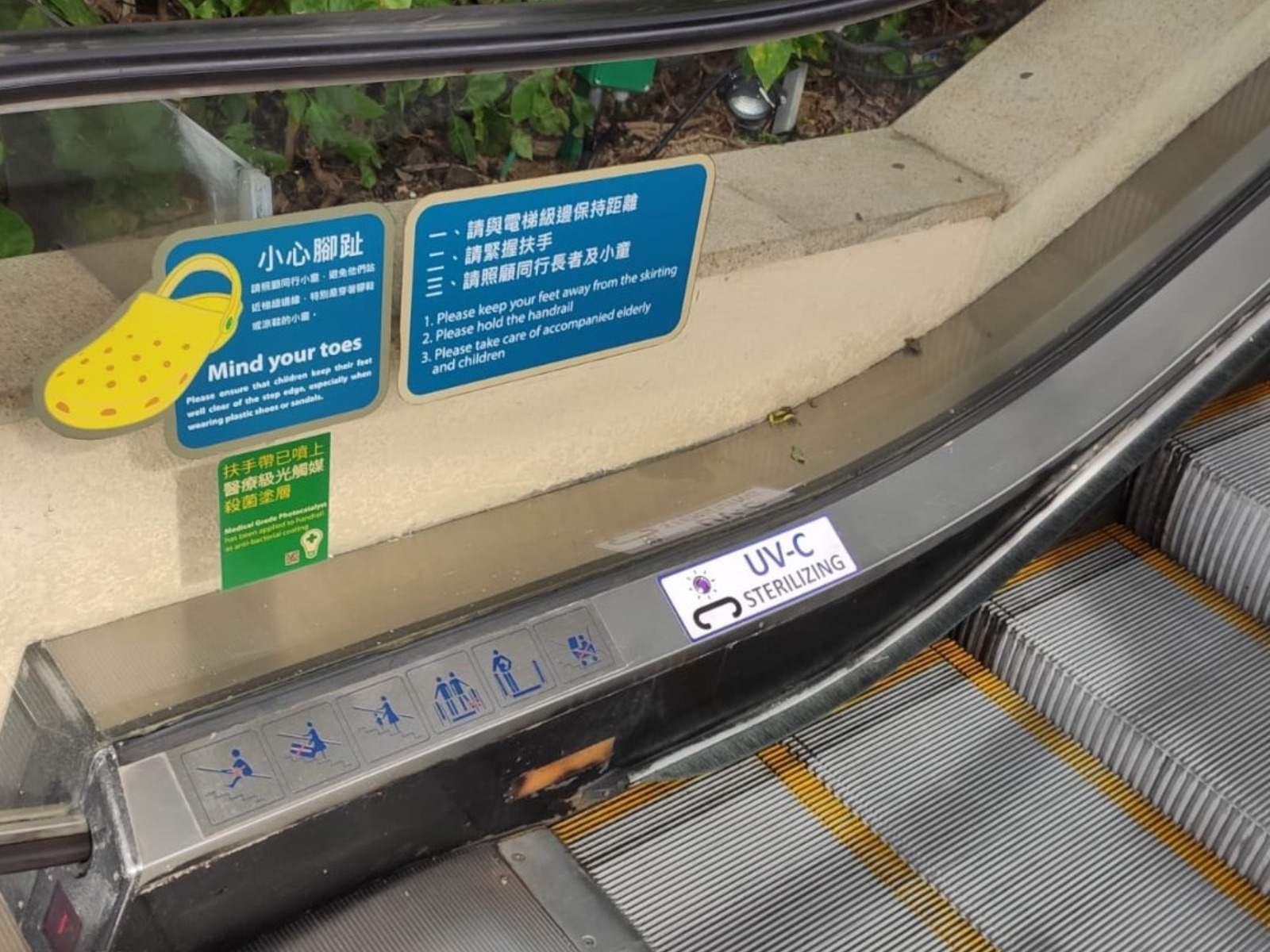 A display panel on an escalator conducts self-monitoring.