Analogue
Issue 28, October 2021
Leveraging Engineering Excellence to Conserve Hong Kong Heritage
融入卓越機電工程 保育活化建築瑰寶
Nestled within this modern skyscraper city are historic buildings that have remained as the city transformed from a fishing village to an international financial centre. Central Market, which first opened for business in 1842 as a bazaar catering to locals, is an ideal piece of Hong Kong heritage.
Linking the International Finance Centre (IFC) to the iconic Central–Mid-Levels escalator, one of the modernisation projects undertaken by our Lifts and Escalators arm Anlev, Central Market is a Grade 3 historic building which is now revitalised and open for public enjoyment with its phase one of restoration and revitalisation work completed.
ATAL is honoured to have participated in the revitalisation project, contributing to the design, supply and installation of mechanical, electrical and plumbing (MEP) system and a smart building platform for the market. Our engineering excellence helps transform the three-storey building into a vibrant place where locals meet, eat, and socialise.
ATAL's Thoughtful Design Preserves Historical Elements
The revitalisation project of the Bauhaus-style Central Market aims at preserving historical elements with minimal changes made to the building. It relies on our project team's thoughtful planning and design of the electrical and mechanical (E&M) system having it bypass historic walls to reduce alterations to the building.
"As a pioneer in 3D Building Information Modelling (BIM), our project team made good use of BIM technology in blending the new E&M system with the basic E&M system which had been installed, satisfying the needs of tenants and restaurants to allow convenient operations, while living up to the site's heritage conservation values," said Ir Victor Law, Managing Director of ATAL Engineering Group.
Swift Installation of E&M System to Echo Plug-to-Operate Concept
Not only completing the design and installation of the whole MEP system for Central Market in merely four months, ATAL's project team also assisted restaurants to apply for licences from the Food and Environmental Hygiene Department and install ventilation system to meet the government's ventilation requirement for dine-in catering premises as precautionary measures under the pandemic.
Echoing the market's adoption of a plug-to-operate concept offering tenants basic fixtures and fitting-outs, our contribution to the design and installation of MEP system allows smoother set-up and operations of local brands and start-ups at Central Market, which in turn fosters social cohesion and sustains cultural heritage.
Blending Engineering Excellence to Create a "Playground for All"
Adding vibrancy to the new landmark for arts and culture, our project team installed a mega audio and visual system under the open atrium bridge to support street performances, cultural events and community activities. We also put up red pendent lamps seen in traditional markets as decorative elements, adding a touch of nostalgia to the historic building.
Smart Building Platform Enhances Visitors' Experience
Adhering to the revitalised Central Market's aim to fuel innovation for future generations, our Information, Communications and Building Technologies (ICBT) team contributed to the implementation of a smart building platform at the market.
We have provided the networking and Wi-Fi system for point-of-sales (POS) system, security equipment and extra-low voltage system at the site to help tenants develop businesses more effectively. Internet-of-Things (IoT) sensors have also been installed throughout the building to allow detection of water leakage, monitoring of indoor environmental quality and rubbish bin usage to enhance visitors' experience.
ATAL attended in detail for every aspect of the Central Market revitalisation project. We hope that with these innovative elements, the revived landmark will breathe new life into the community.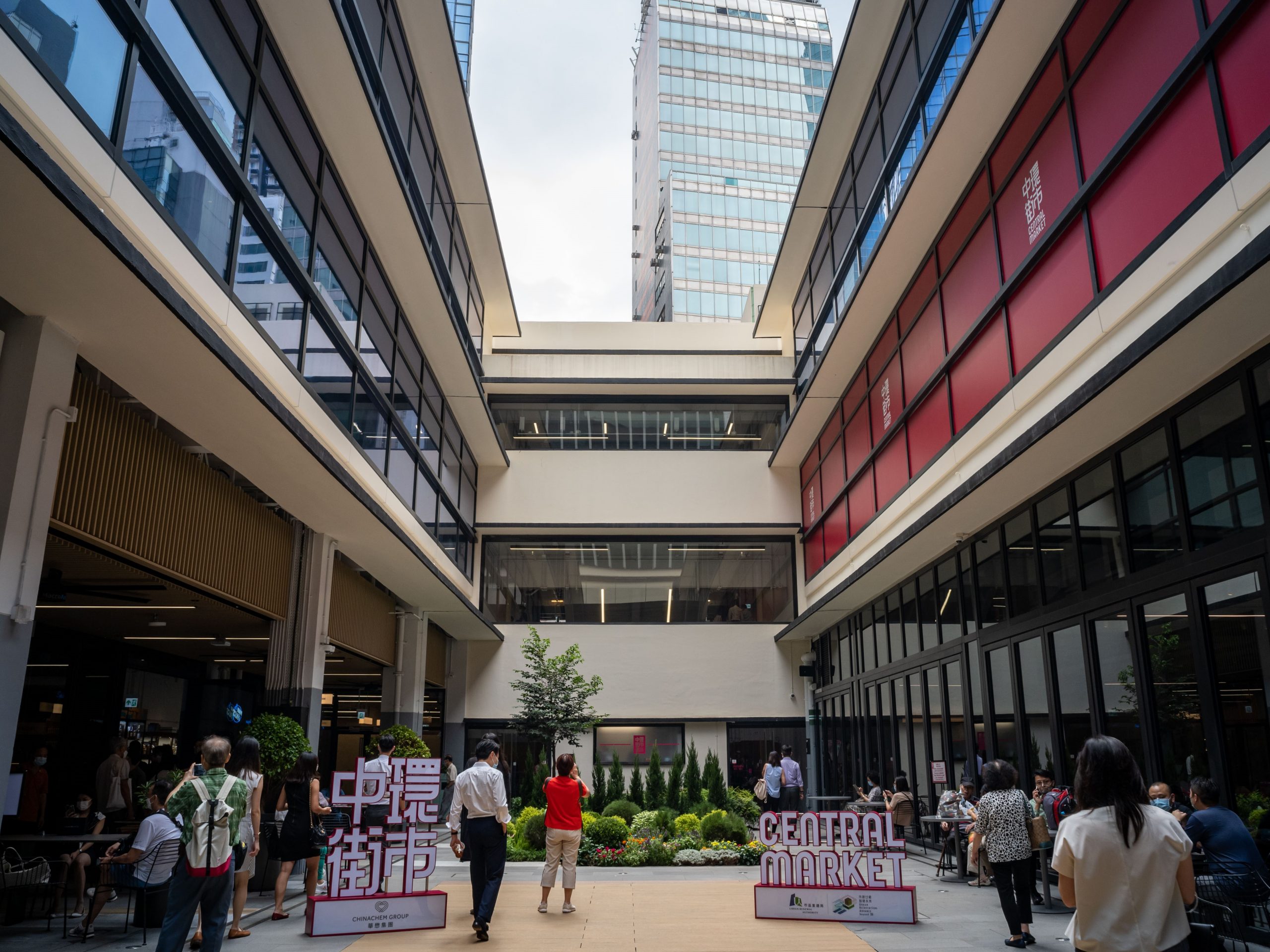 ATAL contributed to the design, supply and installation of mechanical, electrical and plumbing (MEP) system and a smart building platform for the Central Market revitalisation project
MEP system designed and installed by ATAL in Central Market
ATAL installed a mega audio and visual system under the open atrium bridge to support street performances, cultural events and community activities, adding vibrancy to the new landmark for arts and culture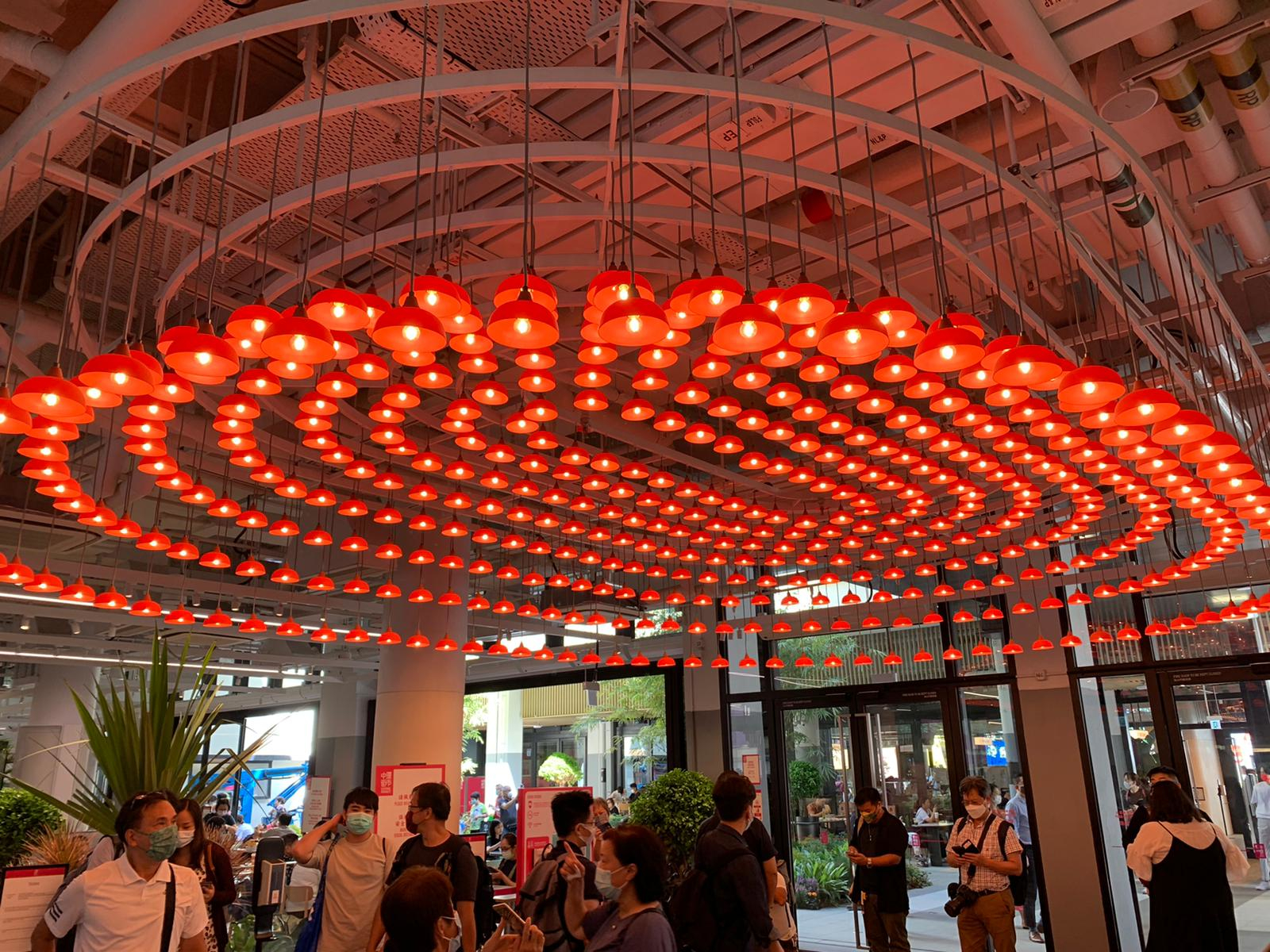 Red pendent lamps seen in traditional markets were put up as decorative elements, adding a touch of nostalgia to the historic building