Analogue
Issue 33, December 2021
Landfill Extension: Technologies for a Smart Leachate Treatment Plant
擴展堆填區: 以科技打造智慧滲濾污水處理設施
The South East New Territories (SENT) Landfill at Tseung Kwan O is a key strategic waste disposal facility that has served Hong Kong since 1994. With projections that it would reach capacity by the mid-2020s, the Government has been working for the past two decades on a plan to extend the site as part of Hong Kong's long-term waste management strategy.
The SENT Landfill Extension (SENTX) occupies an additional 13 hectares from Area 137 plus 13 hectares of SENT and it will provide an extra 6.5 million cubic metres of capacity to the existing landfill. Engineered to a very high standard, with comprehensive leachate management to treat wastewater that forms in the landfill, SENTX will ensure safe waste disposal as Hong Kong continues to grow.
"With rich experience in landfill projects since the 1990s, ATAL brings proven expertise and innovative technologies to SENTX and its Leachate Treatment Plant (LTP) for cost-effective and environmentally friendly disposal of waste," said Ir Raymond Chan, Managing Director of ATAL Engineering Group. SENTX works commenced in June 2018 and were completed in June 2021.
As a core component of the SENTX project, the LTP is designed to pre-treat 1,500 cubic metres of leachate per day from the SENT and SENTX landfill, which can be discharged to the Government Sewage Treatment Works. ATAL's role in the LTP covers the design, supply, delivery, installation, process start-up and testing and commissioning of multiple systems: Sequential Batch Reactors (SBR) System, Lamella Settler System, Sludge Thickener System, Supervisory Control And Data Acquisition (SCADA) System and other ancillary works. In parallel, ATAL serves as the installation contractor of Ammonia Stripper System with the collaboration of the Main Contractor and the supplier.
Always mindful of the interests of the client and user, ATAL has used the latest technologies and equipment to enhance plant performance and reduce operation and maintenance cost. This approach has been applied from the project outset, with Building Information Modelling (BIM) and intelligent Piping and Instrumentation Diagram (P&ID) schematics among the solutions employed to enhance the process design of the SENTX LTP plant.
BIM, for example, has been used in pipework and cable design as well as material estimation. This enables accurate estimation of the quantity of materials required for pipework and cable routing. The pipework can be prefabricated in a factory, which in turn reduces manufacturing cost and onsite installation time.
By the same token, intelligent P&IDs have been used to facilitate LTP process design. The software accurately creates P&IDs from a comprehensive database that covers flow, pressure, pipe length and other criteria. Intelligent P&IDs are also easily modified, while equipment and instrument requirements can be readily ascertained for more effective material procurement.
Another highlight is a new type of high-speed turbo blower chosen for the SBR aeration system. The new blower is more energy efficient than a traditional blower, as well as maintenance free, reducing ongoing costs.
"Landfill leachate is one of the most demanding wastewater treatment challenges, but also a critical part of safe waste management. ATAL is proud to count leachate treatment among our engineering strengths, and we are delighted to have applied the latest technologies to help the LTP in SENTX a real asset for Hong Kong," said Ir Chan.
Smart modelling solutions, intelligent software for plant and process design, and prefabricated pipework with reduced onsite installation have not only made this LTP more cost-effective and sustainable in the long run, but also provide a good template for other leachate treatment facilities to come.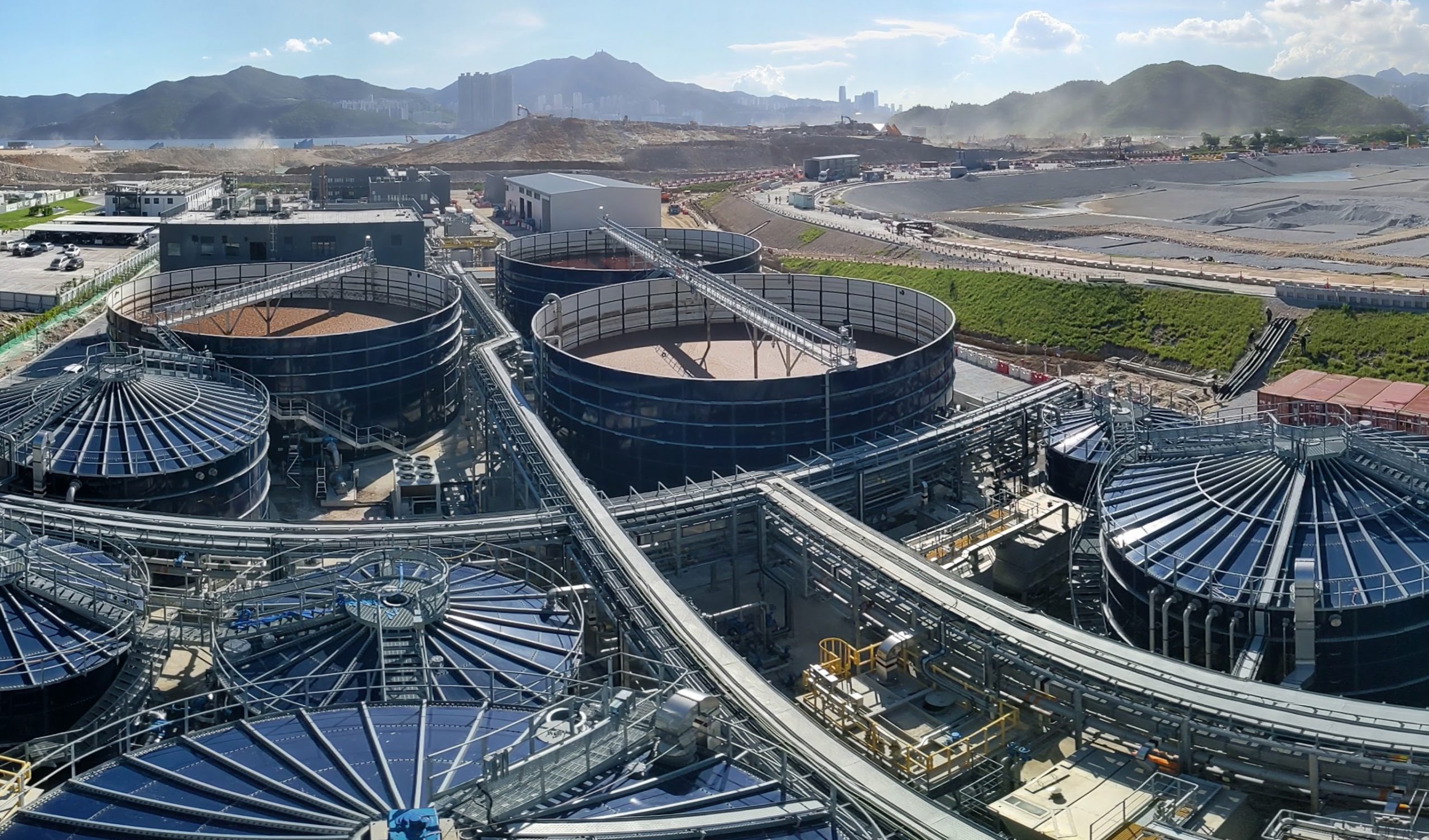 ATAL has made SENTX a cost-effective and environmentally friendly waste disposal facility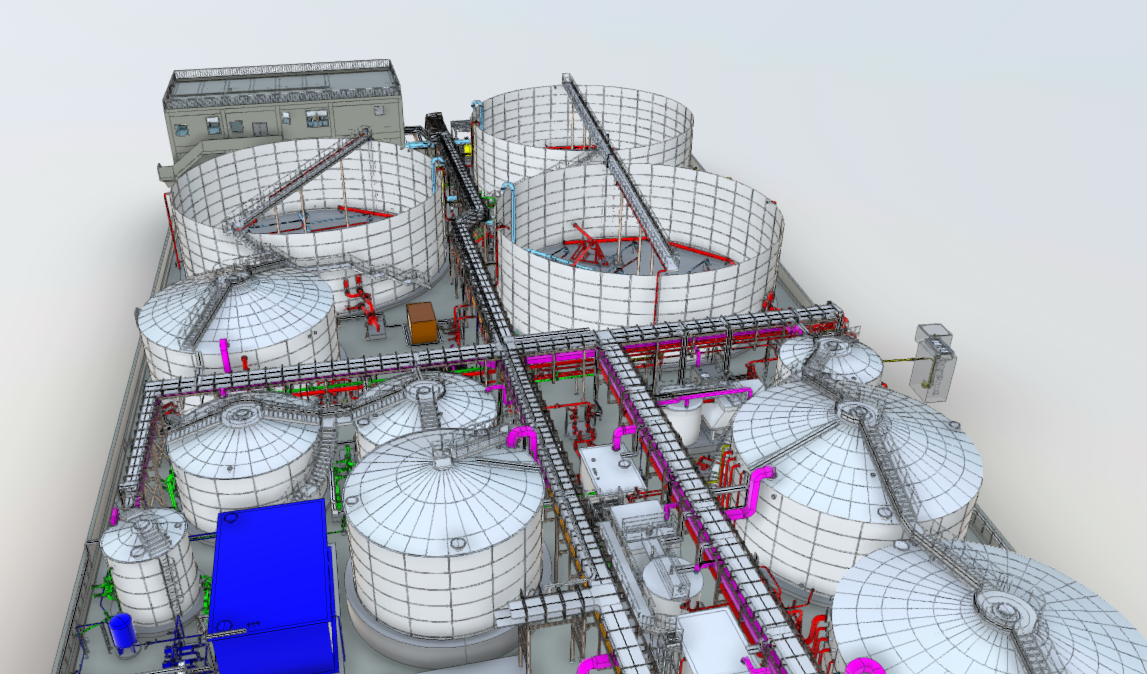 BIM has been used in pipework and cable design as well as material estimation