Analogue
Issue 08, Dec 2020
O・PARK1 Showcases ATAL's Waste-to-Energy Sustainability Strengths
轉廢為能 O・PARK1展現安樂工程的環保優勢
Countries around the world are increasingly looking for cost-effective ways to convert municipal waste into energy, and Hong Kong is no exception. Over the years, ATAL has been at the forefront of environmental engineering to support the city's sustainable development. Our work for the Government's O・PARK1 at Siu Ho Wan on Lantau, the first organic resources recovery centre (ORRC) in Hong Kong, is a good example.
"The current practice of disposing of food waste in landfills is not sustainable as it consumes valuable landfill capacity and wastes useful organic resources," said Ir Raymond Chan, Executive Director of ATAL Engineering Group. "O・PARK1 marks a milestone in Hong Kong's waste-to-energy journey, in line with the Government's strategy to apply renewable energy on a wider scale under Hong Kong's Climate Action Plan 2030+."
As one of the largest facilities of its kind in Asia, O・PARK1 uses advanced anaerobic digestion and composting technologies to convert food waste into biogas for power generation and compost products. Opened in 2018, the facility can handle up to 200 tonnes of food waste per day.
Anaerobic digestion of food waste at O・PARK1 produces methane-rich biogas that can generate about 14 million kWh of clean, surplus electricity for the city's power grid each year. This is equivalent to the annual energy consumption of about 3,000 households and eliminates some 42,000 tonnes of greenhouse gas emissions annually. Meanwhile, the digestate is dewatered and cured to become compost, up to about 20 tonnes per day, for landscaping and agricultural applications. In this way, O・PARK1 reduces the quantity of food waste going into landfills, recovers valuable resources, and helps preserve the environment.
Developed under a design-build-operate contract, the project was implemented by a joint venture between ATAL and SUEZ. ATAL took part in the design, supply and installation of the electrical and mechanical (E&M) systems and building services.
We introduced several innovative features to the project, including Combined Heat and Power Units (CHPs) that generate electricity from biogas produced in the anaerobic digestion process. Heat generated by these CHPs is recovered to satisfy the facility's heating demand. We also installed Hong Kong's first Double Membrane Biogas Holder as a buffer storage system. The 1,500 cubic metre gas holder, with a steel tank shell, comes with a pressure relief device to ensure the safe operation of the system.
Building technologies like Building Information Modelling (BIM) and 3D models were used during the design-build phase of the project to visualise the system and identify any clashes prior to construction.
An on-site education centre will soon open to help the public better understand O・PARK1's operation and its environmental benefits.
The O・PARK1 project demonstrates ATAL's capability and professionalism in developing waste-to-energy infrastructure and other sustainability projects. This expertise will be relevant as the Government is considering to build a network of regional ORRCs to enhance the collection and transportation of food waste from different districts.
"Indeed, we welcome the Government's plans to step up its food waste collection efforts so that O・PARK1 can operate at full capacity for optimal benefits to the community," said Ir Chan. ATAL will continue to support the Government's sustainable development initiatives and the community's aspirations for a greener, better environment.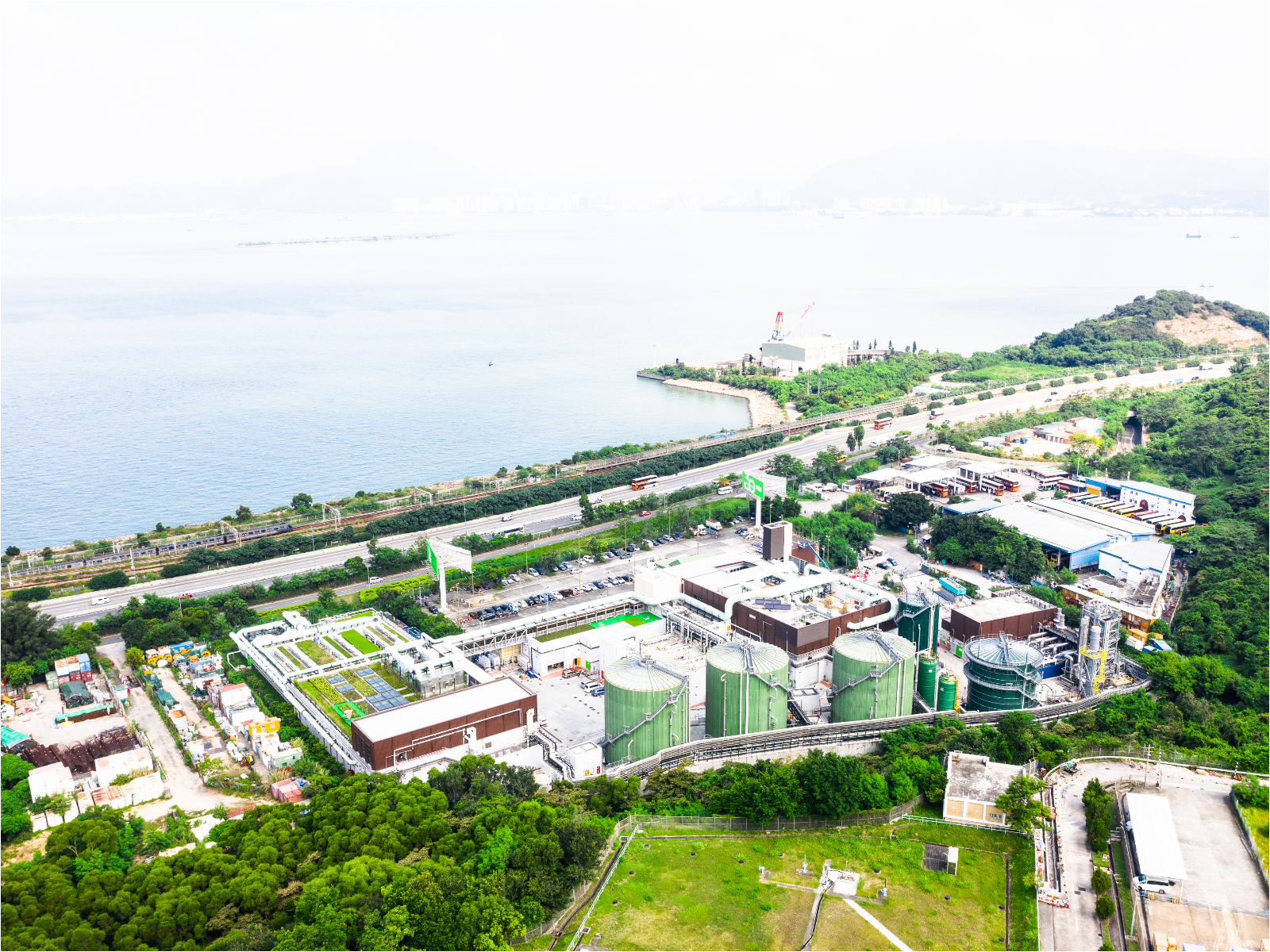 ATAL took part in the design, build and operation of O・PARK1, Hong Kong's first organic resources recovery centre
O・PARK1 adopts anaerobic digestion technology to convert food waste into biogas for electricity generation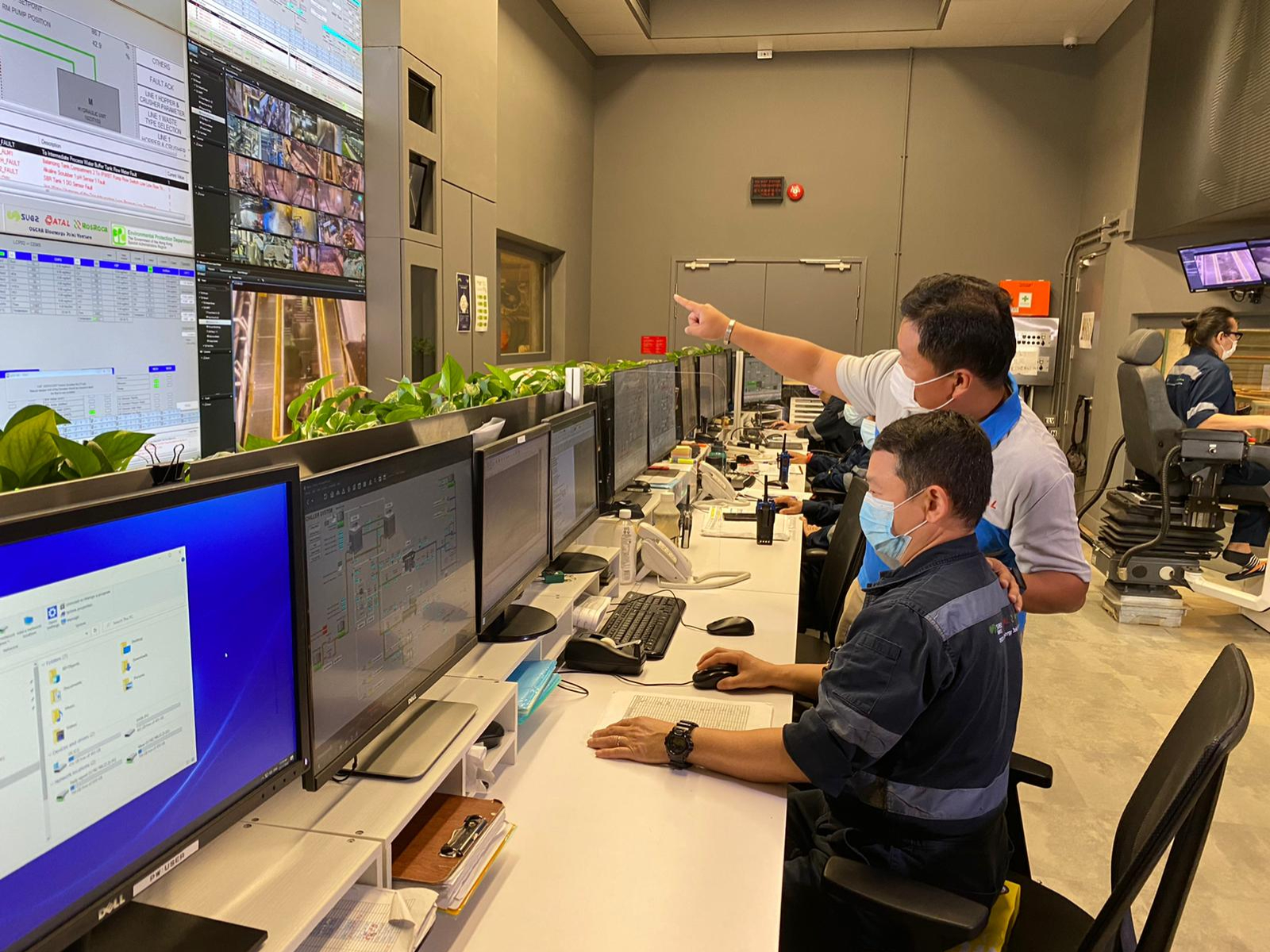 This project demonstrates our capability and professionalism in developing waste-to-energy infrastructure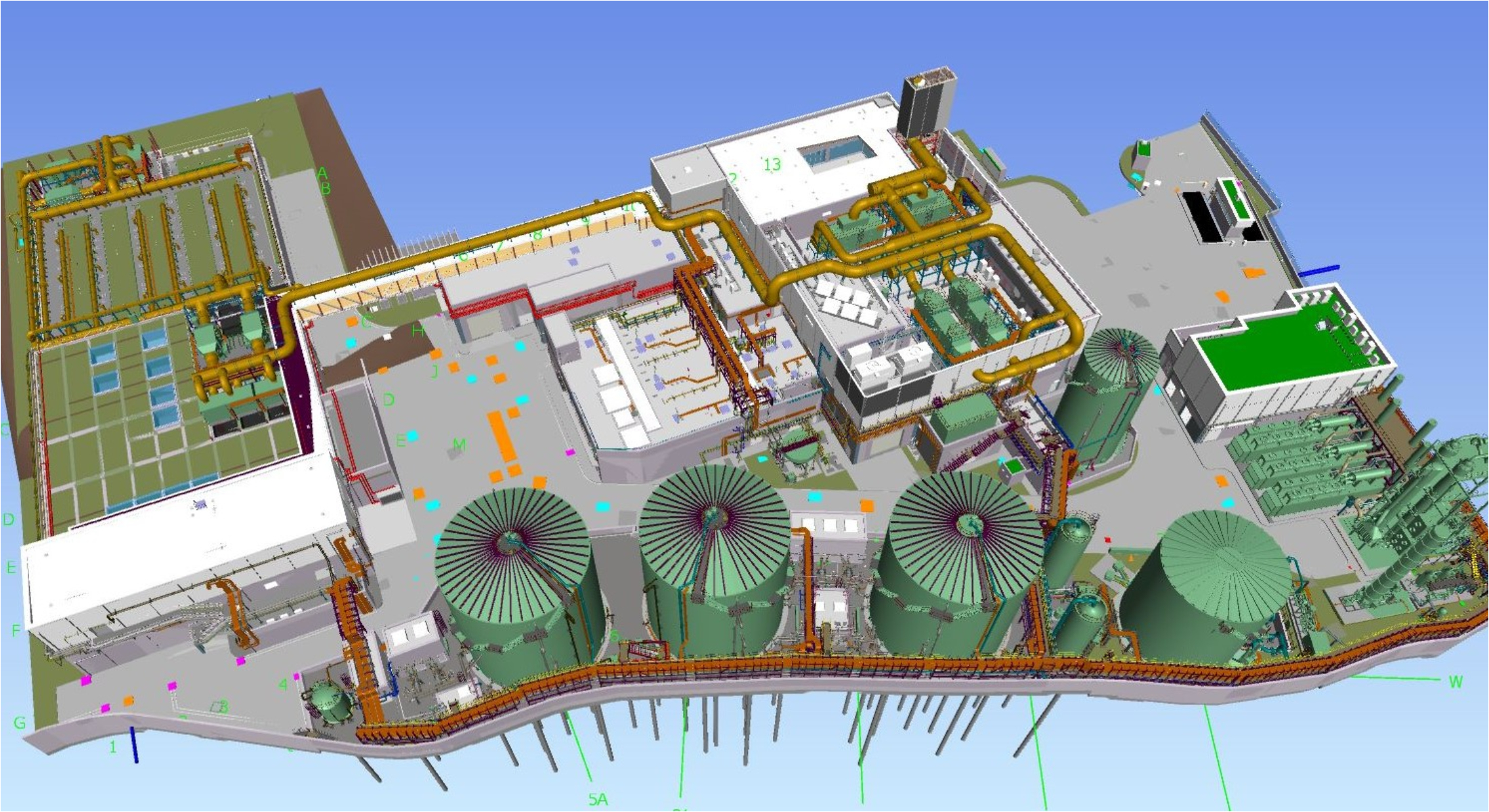 BIM and 3D models are used during the design-build phase